Krystal International Vacation Club has the most exciting location right on the Cancun hotel zone.
Here you will be excited to find the next level of funfilled nightlife and shopping for all ages.
After a long, beautiful day of relaxing on the beach or at the pool, Krystal International Vacation Club guests have several options for their evening entertainment. With several clubs, shows, and live music, this resort has something for everyone to enjoy.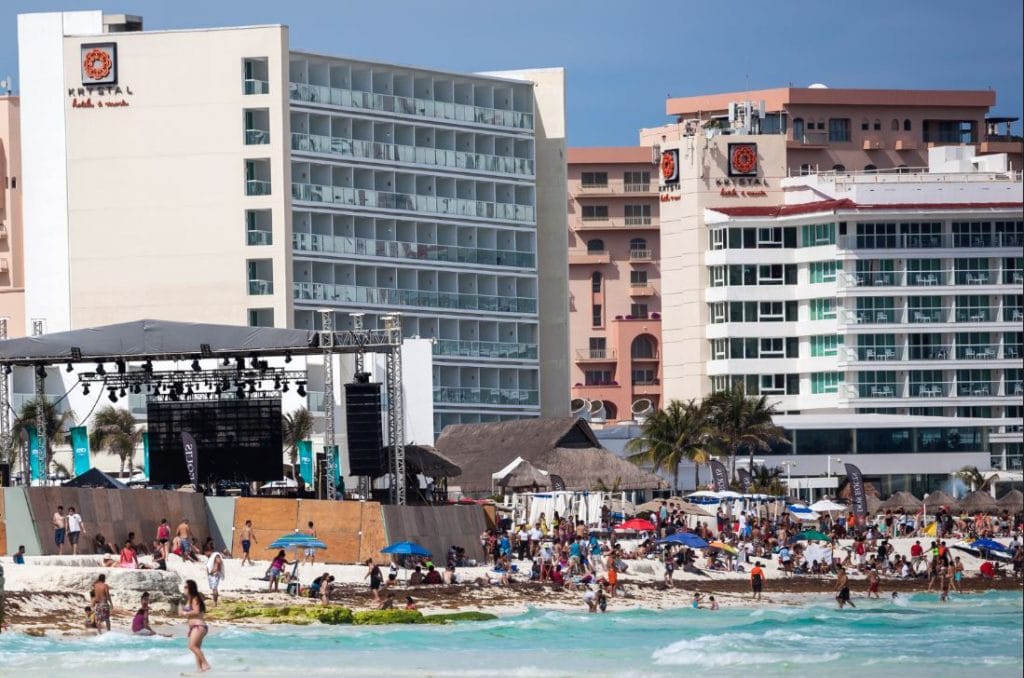 Staying at the Krystal International Vacation Club Cancun property?
There are many great entertainment options right there! For an intimate evening of fun, try the many bistros on the main street. Located in the center of the hotel zone, Krystal International Vacation Club has all the others beat when it comes to location. Enjoy some Sushi and cocktails right in the lobby then wander out for a nice evening stroll.
The fantastic entertainment options are just meters away, allowing you not to have to depend on taxis or any other type of transportation. Nearby, some bars have large, outdoor stages where several different performances happen throughout the day and night.
Another club option is the famous Senor Frogs, or there are many others that you can walk to and choose.
Senor Frogs
Most of the nightly music scene is accompanied by mesmerizing light shows all around. The environment is always hopping and the drinks are plentiful. There are clubs to visit if you are ready to dance the night away with your friends, or quickly make new ones.
The best thing about Cancun is that it is famous for people of all ages. At Krystal International Vacation Club you have all the amenities that even the most discerning travelers are looking for. Some of our members prefer to sit by the pool and enjoy the sunset, sipping cocktails as they watch the sun fall into the Caribbean sea and the sky display amazing colors.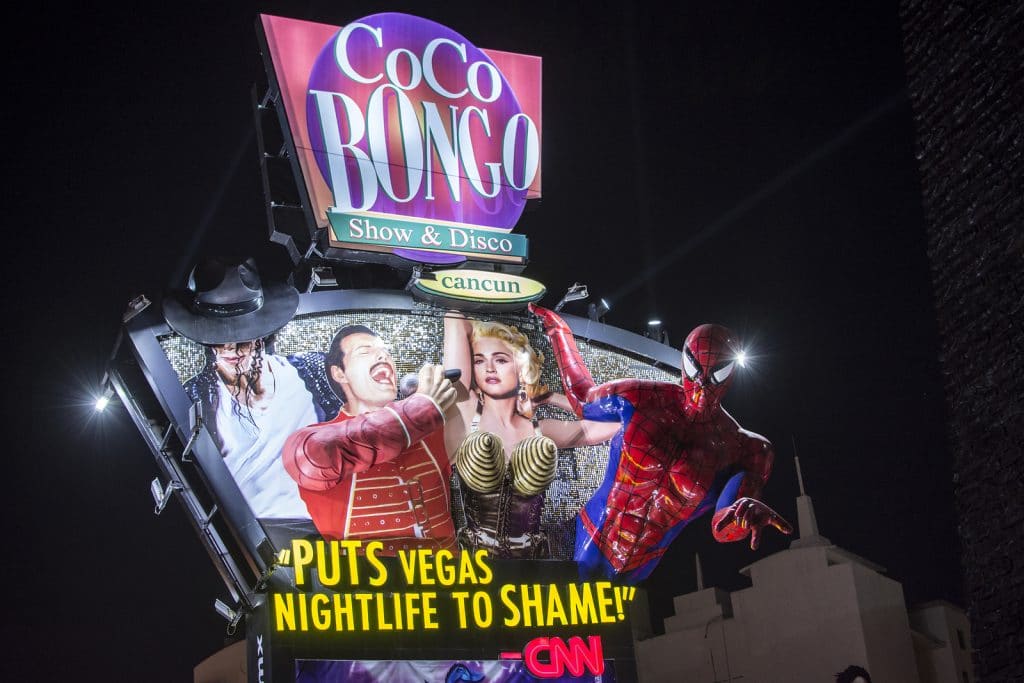 Coco Bongo
The resort offers so many amenities for both adults and children that you may never want to leave. Krystal International Vacation Club is famous for its locations as it is the very best Cancun has to offer. Standing strong and proud for over three decades, it is no wonder why this resort is the winner of multiple awards year after year.
We offer service that is excellent, and many of our members consider Krystal International Vacation Club their home away from home. Many of our members look forward to returning to their spot in paradise to soak up the sun's rays, feel the sand beneath their feet and enjoy life to the fullest.
Follow us on Pinterest and Twitter.