Gloria Trevi in Cancun to perform in our city. The Krystal International Vacation Club offers the best resort experiences in Mexico.
This modern and high-end resort is strategically placed in the middle of the Hotel Zone in Cancun, which is defined by unlimited entertainment and fun activities for Vacationers.
Gloria Trevi is scheduled to perform at the Plaza de Toros de Cancun, in Cancun, Mexico on May 17th, 2019. With less than two weeks remaining before this event, the performance in Plaza de Toros will just be one of her stops in her Diosa del Noche Tour. If you don't know who Gloria Trevi is, the following is a little background information to get you acquainted with this amazing Mexican songstress.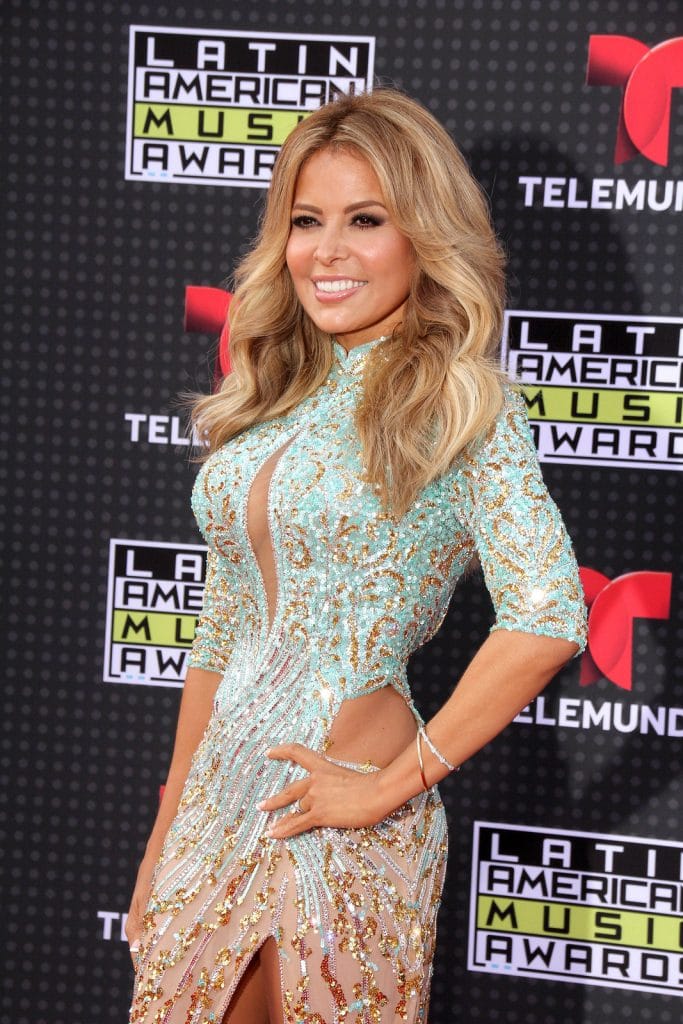 Gloria is a Mexican singer and songwriter who hails from Monterrey, in Nuevo Leon, Mexico. She was born on February 15th, 1968, and happens to be one of the most accomplished Mexican musicians. Her portfolio speaks for itself, with more than 20 million worldwide record sales to her credit. Trevi earned the moniker "Supreme Diva of Mexican Pop" because of her immense musical influence in her native Mexico. She boasts several studio albums that have topped the Mexican album charts over the years.
Gloria Trevi was destined to be a musician. She got into music at the tender age of twelve, when she departed her hometown, Monterrey and made the journey to Mexico City to pursue a career. By 1985, she had cross paths with her manager Sergio Andrade and joined a girl group named Boquitas Pintadas. Although the group didn't last long- it broke after just three years- Trevi's singing career was on the up when she released her first solo album. The album proved to be an instant smash and fan favorite, ending up selling two million copies and producing a number one single in "Dr. Psiquitara".
Trevi suddenly started to make headlines all over the country with some referring to her as the "Mexican Madonna, thanks to her sexually provoking images. However, the Madonna reference went beyond just her dressing; she was a bonafide pop star. She was also vocal about a number of social issues happening in her country and around the world that included contentious subjects such as prostitution, homelessness, and drug trafficking. In just a short window of time, Gloria Trevi ended up becoming an icon to millions of people in her country Mexico and beyond the borders.
"Cómo Nace El Universo," is another number one album that Trevi released which came four years after she was arrested alongside her manager and backup singer. This put her career back on track and helped to establish her as a musical icon in Mexico and around the world. Gloria has faced many challenges in her career and pulled through them, while still entertaining her fans all over by creating excellent and beautiful music.
Gloria Trevi is a recognized and critically acclaimed name in the Mexican music circles, and that is why her upcoming performance at the Plaza de Toros de Cancun promises to be a big affair. The Mexican Madonna has a more than decent back catalog featuring hits in the Spanish language released as early as the in the '90s. And with a background in pop, you can expect an energetic live performance backed by a live band and talented backup dancers. Get your tickets ready and wait for Gloria Trevi to play in Cancun Plaza del Toros.
Krystal International is known for paying close attention to detail by offering guests complete and all-inclusive services. It is the ideal place to enjoy relaxation, entertainment, adventure, nightlife, cuisine, all rolled up into a single satisfying experience.
There are numerous opportunities at The Krystal International Vacation Club that will ensure you have one of the best holiday experiences in your life. The rooms are luxurious and spacious with comfortable beds and fantastic room service. For any foodie out there, you will be taken on an epic culinary adventure at this fantastic resort, with sumptuous servings of authentic Mexican cuisine and international menu.
Guests also have the opportunity to participate in activities such as water sports, play tennis, and even racquetball. You can also go for a workout session at the well-equipped fitness center and take a dip in the infinity pool later on to relax. Don't forget to sit back at the sports bar, La Choperia and enjoy the views as you slowly sip on your favorite drink.
Krystal International Vacation Club is considered by many to be the Gold standard of vacation experiences.
Follow us on Twitter and Pinterest.
Images courtesy of –
https://www.facebook.com/pg/GloriaTreviOficial/